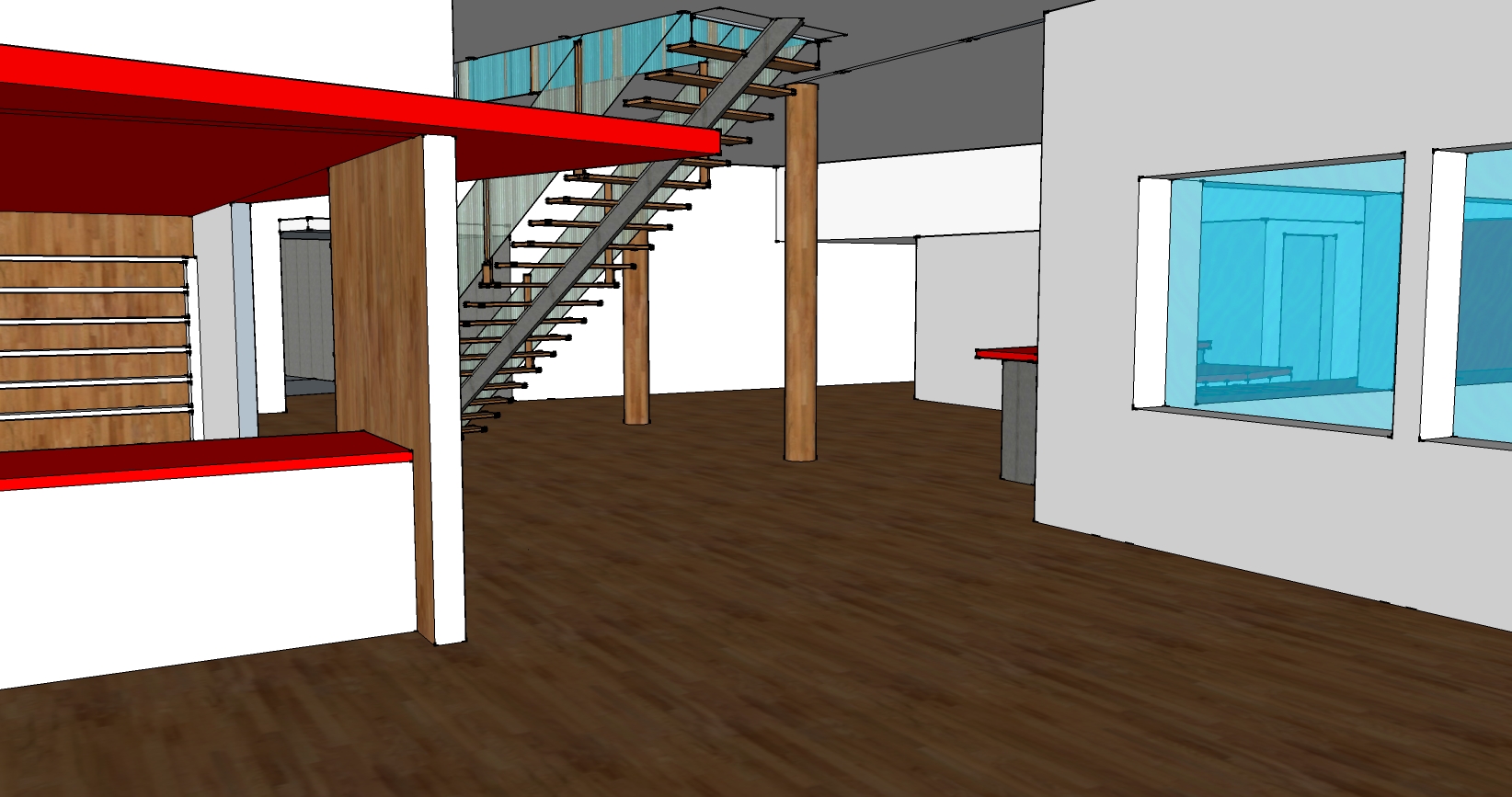 The Gallery Tells a Story
The gallery: more than a living and dining room. The doctor presents her treasures: tribal arts and rugs, a Takashima table, and paintings of the vistas of the Serengeti. To the right, past the gallery, is an indoor/outdoor lounge area with casual seating for long nights of storytelling. Behind the female bust in the foreground is an en suite guest room for her extended family.
Penthouse Master Suite
The Project: design the client then design the home. A Maasai woman, a doctor from Doctors without Borders, lives a nomadic life based often in NYC. Environmentally sensitive furnishings and tribal art make this master bedroom and roof deck appealing, a sunny and inviting respite from travels.
Compare and Contrast
The Client. The Heritage.
The Plans
On the left is the master bedroom and rooftop deck. The blue shading describes the view in the previous rendering. The right is the fifth floor gallery, kitchen, and guest suite. A private office on the right houses a collection of art and books.
The Gallery
View from the sitting area into the open office, gallery, and foyer beyond.
Open Kitchen
The kitchen flanks the great room gallery space allowing interaction with guests during gatherings. Library/office at left.
Foyer
View from the elevator entrance into the gallery.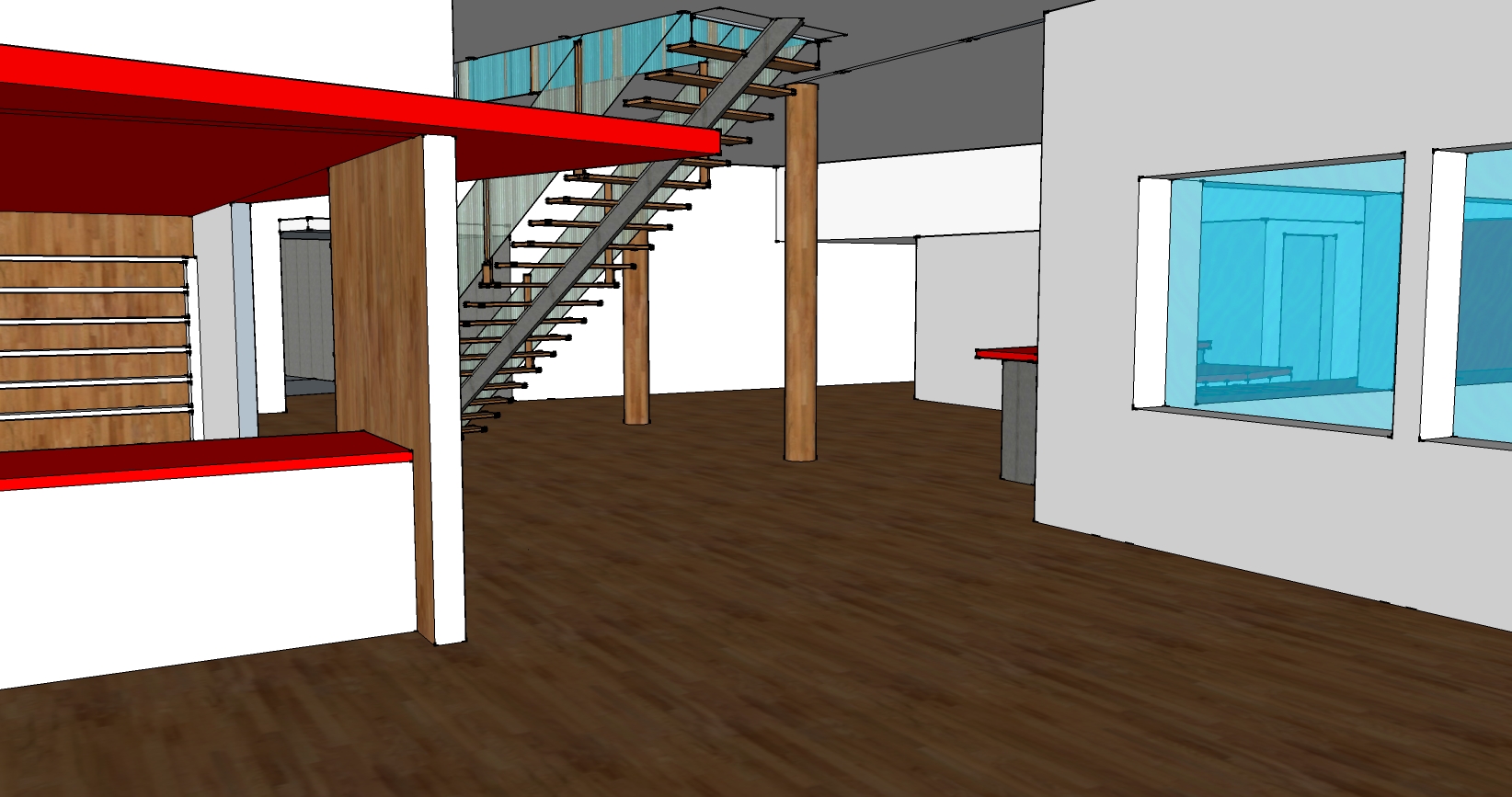 The Gallery
View from the sitting area through the gallery.